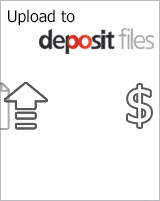 Current Version: 1.2.6
Requires Android: 2.0 and up
Category: Casual
V1.2.6 update:
Crystal ON SALE! (8.18-8.19)
Overview:
Dinosaur War brings you back to the most fierce prehistoric battles!
Dark force overwhelmed the lost land, destroying the homeland where men and dinosaurs have lived in harmony for so long. Survivors are determined to unite with dinosaur allies and expel the evil off the land.
- Build mines, pastures, stone quarries to prepare resources;
- A variety of dinosaurs and ancient beasts wait for your recruitment;
- Build Prey Fences, Terror Swamps, etc, to accommodate and recruit troops;
- Win battles to obtain equipment strengthening your power;
- Choose your weapons and armor to get equipped before fighting;
- Jurassic Shop provides extra options of equipment for you;
- Use crystals smartly to accelerate production, resurrect dead soldiers, etc.;
- Increase population limit with decorations;
- Log in often to win gold eggs;
- Complete daily goals to win extra rewards;
- Challenge other players online at Arena to improve your troop force.
- Watch out "Overpower Rules" in central base.
==========================
Droidhen is the name behind Defender, Defender II, Dinosaur War, Miracle City, Basketball Shot, DH Texas Poker, Gun of Glory and many other top popular games. Droidhen is also marked as top developer by google.
==========================

Related Post to Dinosaur War 1.2.6
15/06/2012
Audioshift Tempo+Pitch Control Full 1.4.1 Requirements: Android: 2.3 - 3.2 Overview: Audio Tempo/Pitch/Vocal control tool for Android Phones & Tablets. Audioshift controls Tempo,...
07/03/2012
Schedule Deluxe Plus v2.5 Apk App Requirements: Android 1.6+ Overview: Schedule Deluxe - the ultimate helper ......
17/04/2012
Elle - May 2012 / USA Requirements: PDF Reader, Size: 182 Mb......
05/04/2012
Exposure - April 2012 Requirements: PDF Reader, Size: 19.5 Mb Overview: Exposure......