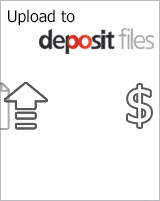 3 Novels by J. Rose Allister
Requirements: .ePUB or .MOBI reader | Size: 2.06 mb
Overview: "Ever read a book or watch a film and think to yourself, "No! It should end this way?" That's a good theme song for my writing career. To me, writing is like watching any other story unfold, but with the advantage of being able to tweak the circumstances the way I want (usually). In my versions, you'll never find out everyone dies at the end, that's for sure. I'm a sucker for Happily Ever After, which is probably why I gravitate toward romantic fiction.
Besides my fanaticism for writing, I'm an avid movie buff, reader, and am interested in paranormal pursuits and mysticism. These themes do show up from time to time in my writing, though I'm always exploring new things to add to my fictional universe." J. Rose Allister quote
Kata Sutra When dojo owner Evan Dakota gives sexy reporter Desiree Shores permission to train under him for an article on karate, it's all they can do to keep their minds off each other and on martial arts. Even more, Evan's hot assistant, Makoto Chinen, is all too eager to help dress Desiree for class and push himself between her thighs during warm ups.
Desiree is undone by the erotic charms of her gorgeous blond instructor and his impossibly sexy Japanese assistant. And when she walks in on the pair sparring after class for the right to woo her, her wildest fantasies are exceeded as she seduces them together right on the training mat.
Yet the power of their triple passion is threatened by secrets they each carry… secrets their love, the dojo, and even they themselves may not be able to survive.
Bewitching Love Dream Ballantyne has looks, money, a beach house and magic powers. But her love life is a complete zero. She takes matters into her own wand and conjures a spell to lure passion, unaware that more fire than she can handle is already en route.
Grant Decker is a sexy Midwesterner who moves into the beachfront lot across the street to build his dream home. The neighborhood welcome wagon includes a warning to steer clear of the blonde seductress across the street who tries to impose construction demands on Grant to spare her precious ocean view.
Their battle of wills quickly sparks into flaming erotic attraction, but when Grant learns witchcraft is responsible, he refuses to be taken in by her enchanted charms. But forgetting the passion of their lifetimes is the least of their worries—surprises and supernatural danger lie in the wake of one enchanted evening.
Sinful Ella and the Wolf Why is The Prince of Frey suddenly unable to control the dark secret that could destroy him? When his wolf begins forcing itself to the surface on the full moon and racing off to a nondescript manor in the woods, his confidante thinks the wolf is seeking a mate. But Prince Jarrod won't risk his crown or a woman's life by trying to claim one.
Meanwhile, beautiful servant girl Ella is being tutored in the ways of submissive pleasure, pain, and bondage at the manor by a pair of dominating mistresses who entertain wealthy noblemen for a living. Though Ella is not permitted a man's touch or the delights of orgasm, she learns all she can to some day please the man she will ultimately love.
Amidst sizzling sexual encounters and royal house arrests, the pair forge a fateful bond that could unite them for eternity—or cost them everything.
Download Instructions:
www.ziddu.com/download/19288643/ … v.zip.html
Mirror:
www.mediafire.com/?1sm1rnlmdu3cwge
Statistics: Posted by FarrahDog — Wed May 02, 2012 12:08 pm
---

Related Post to eBook Releases • 3 Novels by J. Rose Allister (.ePUB)(.MOBI)
26/05/2012
Da Vinci Theme - ThemeForest One Page Portfolio 12 Skins in 1 - Retail demo ...
03/01/2013
3G Manager v1.5 Android Application Recommended device requirements: Requires Android : 2.3 and Up 3G Manager allow you to save battery and avoid...
19/03/2012
The End Of Mr. Y by Scarlett Thomas Requirements: ePUB, MOBi Reader......
24/08/2012
Shazam Encore v3.10.0-BB76012 Requirements: Android OS 1.5 + Overview: NEW! In-App Music Previews: Instantly listen to clips of music you and your friends...