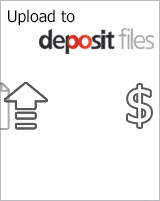 Greyhawk Classic Novels-Various Authors (7 books), 36 MB
Requirements: epub reader, mobi reader, pdf reader
Overview:These books are set in the world of Greyhawk.
Against the Giants by Ru Emerson: Vengeance will be served. A village burns while its attackers flee into the night. Enraged, the King of Keoland orders an aging warrior to lead a band of adventurers on a retaliatory strike. As they prepare to enter the heart of the monsters' lair, each knows only the bravest will survive. Against the odds. Against the giants.
White Plume Mountain by Paul Kidd: A remorseless ranger. A sentient hell hound pelt with a penchant for pyromania. An irksome pixie who sells intrigue and information. Three companions who find themselves trapped in a city filled with warring priestly factions, devious machinations, and an angry fiend. To save the city, they must find three weapons of power, which lie in the most trap-laden, monster-infested place this side of Acererak's tomb: White Plume Mountain.
Descent into the Depths of the Earth by Paul Kidd: [quote]The ranger and the faerie are back! Fresh from their encounter at White Plume Mountain, the Justicar and Escalla are on the way to Hommlet. But life around a pixie is never exactly . . . stable. Escalla is drawn into the intrigues of the faerie court. Before he knows it, to save her life the Justicar is on his way into the depths of the earth to fight hobgoblins, drow, and the queen of the demonweb pits. For an adventurer, it's all in a day's work.
The Temple of Elemental Evil by Thomas M. Reid: A sinister force, long thought destroyed, stirs in the land. As a she-demon bent on wreaking worldwide havoc struggles to escape her prison and a foul demigod plots to bend her to his will, a band of desperate heroes must infiltrate the very heart of darkness in a daring attempt to stop them both.
Queen of the Demonweb Pits by Paul Kidd: The spider goddess Lolth burns for revenge, and she yearns for conquest. The Justicar and his fairie companion Escalla humiliated her, and destroyed her body on Oerth. Now is the time for revenge: to bring all of Oerth to heel, and destroy Escalla and the Justicar. So now, the Justicar and his companions must avoid the deadly opponents that Lolth has placed on their trail, and thwart her plans to destroy their entire world.
Keep on the Borderlands by Ru Emerson: Keep on the Borderlands was one of the very first D&D adventures, so seasoned gamers remember this product from their early days, and newer gamers will recognize it from the 25th anniversary rerelease. Greyhawk novels are based on the classic D&D modules from this world and provide readers with the same kind of feeling that they get playing classic D&D modules.
The Tomb of Horrors by Keith Francis Strohm: Kaerion Whitehart was once a mighty paladin, but sins of the past have cast him far from the light. Together with an elf mercenary, he now survives by the might of his sword alone. In exchange for a hefty purse, the two friends agree to accompany a band of patriots into a tomb haunted by fear and legend. They soon find the mission growing beyond their control. As warring factions vie for the ultimate prize of a long-dead wizard, Kaerion finds himself caught between death and redemption. The Tomb of Horrors is the latest title in the Greyhawk Classics series, a set of novels that revisits the most popular adventures of the original Dungeons & Dragons game.
This is version 1.0 so there will still be errors until the final proofing is done.
These were scanned by me. And thanks for the help from a friend on another forum for helping, editing and finalizing these for initial release. Without his help these could not have been completed.
Download Instructions:
adf.ly/ASXgI
Statistics: Posted by Flandrel — Sat Jul 07, 2012 8:45 pm
---

Related Post to eBook Releases • Greyhawk Classic Novels – Various Authors (7 books)
11/05/2012
Expedition to the Mountains of the Moon by Mark Hodder......
27/10/2012
Game of thrones five books series-(.epub)(.mobi)(.pdf) Requirements: epub,mobi,pdf readers Overview: Genre: fiction,fantasy Download Instructions: epub : http://www.directmirror.com/files/7YFRTNTK mobi : http://www.directmirror.com/files/TMHOQE7S pdf : http://www.directmirror.com/files/0OUDQDL7...
10/02/2012
China Pictorial - No.764 (01 February 2012) Requirements: PDF Reader, 34.3 MB Overview: Launched in July 1950 and designed as a vehicle for...
05/03/2012
Boyfriend From Hell by E. Van Lowe (Falling Angels #1) Requirements: ePUB,MOBi Reader, Size: 830 Kb Overview: Fifteen year-old Megan Barnett and her...