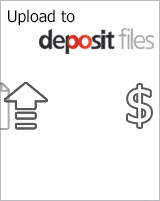 Necroscope Comics by Brian Lumley
CBR Reader : 81MB
Overview: Adult Horror comics based on the best selling series by Brian Lumley. The necroscope can speak to the dead and hunts vampires in our world.
Suggested for mature readers
Necroscope Comics
1.The Necroscope series of comic books published by Malibu Comics.
Necroscope: Issues 1 – 5 released between October 1992 and June 1993
The Necroscope Book II: Wamphyri series of comic books was published by Malibu: August 1993 – January 1994
Another series of comic books entitled Necroscope was published by Caliber Comics: 1997 – 1998, based on the 3rd book 'The Source'.
First Malibu in 1993 and then Caliber in 1997 began to publish adaptions by Martin Powell of Lumley's Necroscope books. Unfortunately, both publishing runs were cut short but the quality of the resulting material suggests that the series could have been very successful had they survived what was a difficult period for the entire comics industry.
This set contains the first book 'Necroscope', All issues released 1-5. Book 2 'Wamphyri', all issues released 1-3, and Book 3 'The Source, all issues released 1-2.
As both runs were cut short, Books 2 and 3 end unfinished, however these are old comics from a very good series of horror books, still continuing today. Worth a read, might upload all the Necroscope ebooks in the future.
All in english.
Download Instructions:
Necroscope Comics rapidshare.com/files/4067655641/Necroscope_comics.rar
Necroscope Mirror www.multiupload.co.uk/9HU1EAOCRZ
It is a .rar file, but when unzipped they are all CBR files. These can then be unzipped for the Jpeg pages if you wish.
Statistics: Posted by posem — Sun May 27, 2012 11:46 am
---

Related Post to eBook Releases • Necroscope Comics by Brian Lumley [ENG] (.CBR)
24/10/2012
ThemeForest - Responsive Paradise Hotel DEMO MIRRORCREATOR DOWNLOAD ...
16/03/2012
Cross-browser compatible (tested in Chrome, Safari, Firefox, ......
17/10/2012
Bertrice Small - Silk Merchant's Daughters - 01 - Bianca Requirements: ??? Read it all on PC. Overview: Publication Date: October 2, 2012...