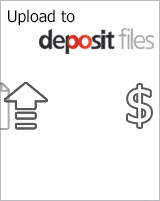 Quantum Gravity 1 – 5 by Justina Robson
Requirements: epub, mobi, 4.45 MB
Overview: Justina Robson's new series is a joyful melding of science fiction and fantasy brought together in the figure of the dangerously lovely Lila Black, a 21-year-old secret agent who's had much of her body replaced with weapon-and-armor-heavy intelligent metal and who isn't sure where her mind ends and her installed AI begins. Lila's world is one where demons, elves, and elementals live alongside people. And somehow Lila and the other agents of the security agency have to provide security for all and stay alive themselves.

Quantum Gravity 1 – Keeping It Real
The Quantum Bomb of 2015 changed everything. The fabric that kept the universe's different dimensions apart was torn and now the people of earth exist in uneasy company with inhabitants of the elfin, elemental, and demonic realms.
Quantum Gravity 2 – Selling Out
Book two of the Quantum Gravity series sees Lila Black drawn into the intoxicatingly dangerous demon realm. Capricious, in love with beauty, demons are best left to themselves. This is not easy when they can't resist tampering with humans.
Quantum Gravity 3 – Going Under
Lila Black is off with the faeries . . .
The fae are beautiful, glamorous, exotic, and talented. Their inventions make food taste better, make beer divine, and bring sparkle and mischief to the world but that's only the surface. And Lila is being sent in at the deep end, to the deepest, darkest levels of Faerie: on the primal level, nothing about the fae is glamorous at all.
In a winter-locked, raw, and primitive world, Lila has to deal with the fae at their most basic levels, as tricksters and dealmakers and the only deals worth making are bloody ones. If Lila's quest is to succeed, and if she is ever to escape Faerie, the right question must be asked, the right sacrifice must be made, and the right quarry must be hunted down on the winter solstice. All of which is difficult, when the only aides Lila brought to Faerie are her friends . . .
Quantum Gravity 4 – Chasing the Dragon
Returning to the life of a guns-blazing secret agent, Lila finds herself having inherited all of her former boss's old offices and whatever mysteries they contain, as the elf has done a runner some fifty years previously. Appointed head of the new android division, she can see all too clearly what lies in store for her if the growth of the alien technologies in her cyborg body continue unchecked.
But there are more immediate concerns. Like resurrecting her lover, Zal. And her husband, the demon Teazle, is embroiled in a fatal plot in Demonia, and her magic sword is making itself happy as a pen whose writing has the power to affect other worlds. The world is off its rocker and most everyone is terrified of faeries.
And all the while, she hears the voices of the machine material projections of an immaterial form, The Signal. The Signal talks constantly if only she knew what it meant.
Quantum Gravity 3 – Down to the Bone
Lila Black can still turn into a lethal war-winning machine with the merest thought but she doesn't work for the agency any more. Problem is, she has no idea what to do next. Teazle is a demon who may have become Death's Angel. Zal is a has-been elven musician without a band. They don't add up to much and when they get together major stuff goes down.
But the dead are walking, the veil between the worlds is tearing and if it fails altogether all bets are off. Someone has to do something and it looks like it's going to have to be Lila. Is attitude enough to get you through life and death? Will it get you a happy ending?
Download Instructions:
www.sendspace.com/file/dyg7y6
Mirror:
www.mirrorcreator.com/files/1UKV … .zip_links
Statistics: Posted by sandikan — Sun May 27, 2012 11:16 am
---

Related Post to eBook Releases • Quantum Gravity 1 – 5 by Justina Robson (.ePUB)(.MOBI)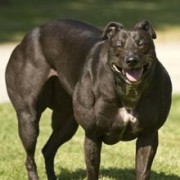 14/02/2012
Floating Image v3.4.14 Requirements: Android 1.6 and up Overview: Images float across your screen from Picasa, Flickr, Facebook and your phone. Animated 3D...
27/11/2012
Enter software name and version here Requirements: Android 1.5+ Overview: MailDroid is your IMAP Idle and POP3 email replacement for the default client!...
22/03/2012
Burning Darkness by Jaime Rush (Offspring series, Book......