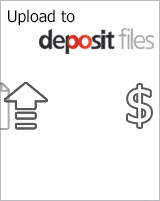 Rhiannon's Law Series by J.A. Saare (Books #1 and #2 and #3)
Requirements: .ePUB, 3.10 MB
Overview: J.A. Saare is a multi-published author who has written stories featured in horror
magazines, zombie romance anthologies, and flash fiction contests. Her work has a notable dark undertone, which she credits to her love of old eighties horror films, tastes in music, and choices in reading, and have been described as "full of sensual promise," "gritty and sexy," and "a breath
of fresh air."
Currently she is penning projects within the urban fantasy, erotic and contemporary, and paranormal romance categories. You can visit her online at www.jasaare.com. Those interested in her "naughtier" side can visit her alias, Aline Hunter, at www.alinehunter.com.
1. Dead, Undead, or Somewhere in Between: One bad corpse can ruin your whole day.
No one knows that better than Rhiannon Murphy.
She left behind the flash and sass of Miami for the no-nonsense groove of New York City, eager for a clean slate and a fresh start. A bartender by trade, a loud mouth by choice, and a necromancer by chance; she managed to keep her nifty talent hidden from those around her—until now.
The deliciously good-looking vampire, Disco, knows her secret. When he strolls into her bar to solicit help investigating the mysterious disappearances of his kind from the city, Rhiannon discovers he's not the kind of person that appreciates the significance of the word no.
But in a world where vampires peddle their blood as the latest and greatest drug of choice, it's only a matter of time before the next big thing hits the market. Someone or something is killing vampires to steal their hearts, and unlike Rhiannon, this isn't their first stroll around the undead block.
2. The Renfield Syndrome : Vampires, and werewolves, and demons, oh my.
Rhiannon thought facing off against a deranged child vampire was the most dangerous task she would ever have to undertake, but she's about to discover making a deal with a demon is far, far worse. Sent forward into another reality, one in which vampires are now dominating nearly extinct humans, she realizes the sooner she returns to her vampire lover, Disco, the better.
Unfortunately, time changes a lot of things; including those most trusted around her. When she's faced with a loss and betrayal unlike any she has ever known, her focus shifts from severing the debt between the demon that wants to kill her, to exacting a revenge that will bring forth consequences she never could have fathomed. By reaching out to the darkness lingering within her, she'll find the strength to push forward despite the circumstances that would see her dead and buried.
After all, when it's all said and done, all that she has left to lose is her soul.
3. The Ripple Effect : There is always a price to pay…
Rhiannon Murphy visited the future, witnessed hell on earth and made choices to change things for the greater good. Unfortunately there are consequences for her actions, the penalties for her interference possibly more than she can bear. Determined to sever her debt with a fallen angel, she pushes everything aside, focusing on locating Marigold Vesta's resting place.
Until death comes knocking at her door.
When Disco's maker arrives in New York, he resents Rhiannon on a level she can't begin to comprehend. Yet Marius isn't her most dangerous adversary, not by a long shot. Marius's sire — a half-demon — is determined to see the necromancer who stunned the vampire world on her knees. If she won't bend, he'll do everything in his power to make her break. No price is too high, meaning no one is safe — including Disco and Paine.
Dealt a blow from which she can never recover, Rhiannon turns to the only person who can help her: the fallen angel who is relying on Rhiannon to save her soul. Bartering with a creature from Heaven is probably just as dangerous as starting a war with a demon from Hell, but with nothing to lose it's no longer about life or death.
Download Instructions:
www.mediafire.com/?eehbdo3rl62l9fw
Mirror
www.datafilehost.com/download-3638bacc.html
Credit for finding book 3 goes to Norasmus forum.mobilism.org/viewtopic.php?f=72&t=380427
Statistics: Posted by GoghGirl — Thu Aug 16, 2012 6:21 am
---

Related Post to eBook Releases • Rhiannon's Law Series 1-3 by J.A. Saare (.ePUB)
02/03/2012
Sound Meter Pro v2.2.4 Requirements: Android 1.6+ Overview: You can measure environmental noise and phone's vibration. Sound Meter Pro is the part 4....
14/05/2012
Taggert Security Team series by Denise A. ......
13/05/2013
Better_Battery_Stats_v0.9.0.0 Requirements: android 2.3 and up Overview: BetterBatteryStats is calling the "batteryinfo" service of Android to retrieve data already lying there without generating...