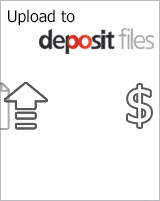 11 Novels by Barbara Erskine
Requirements: Mobi Reader, 692 KB – 1.6 MB
Overview: An historian by training, Barbara Erskine is the author of eleven bestselling novels that demonstrate her interest in both history and the supernatural, plus four collections of short stories. Her books have appeared in at least twenty different languages. She lives with her family in an ancient manor house near Colchester, and in a cottage near Hay-on-Wye.

Child Of The Phoenix (1992)
In 1218 an extraordinary princess is born, whose mystical powers and unquenchable spirit will alter the course of history…
Raised by her fiercely Welsh nurse to support the Celtic cause against the predatory English king, Princess Eleyne is taught to worship the old gods, to look into the future and sometimes the past. However, unable to identify time and place in her terrifying visions, she is powerless to avert forthcoming tragedy…
Remarkable events follow Eleyne all her life as, despite impassioned resistance, her world is shaped by powerful men. But her tempestuous life and loves tie her to the destinies of England, Scotland and Wales…
Daughters Of Fire (2006)
Two thousand years ago, as the Romans invade Britannia, the princess who will become the powerful queen of the great tribe of the Brigantes watches the enemies of her people come ever closer. Cartimandua's world is, from the start, a maelstrom of love and conflict, revenge and retribution.
In the present day, Edinburgh-based historian Viv Lloyd Rees has immersed herself in the legends surrounding the Celtic queen. She has written a book and is working on a dramatisation of the young queen's life with the help of actress Pat Hebden.
Cartimandua's life takes one unexpected turn after another as tragedy changes the course of her future. The young queen has formidable enemies – among them Venutios, her childhood sparring partner, and Medb, a woman whose jealously threatens not only her happiness but her life.
Viv's Head of Department, Hugh Graham, hounds her as she struggles to hide her visions of Cartimandua and her conviction that they are real. Her obsession grows ever more persistent and threatening as she takes possession of an ancient brooch that carries a curse. Both Pat and Hugh are drawn into this dual existence of passion and jealousy, of bitter rivalry and overwhelming love as past envelops present and the trio find themselves facing the greatest danger of their lives.
Hiding From The Light (2002)
Emma Dickson has a successful City career and a flourishing relationship. So why does the advertisement for sale of Liza's Cottage, a house she remembers from childhood holidays on the rural Essex coast, turn her well-ordered life upside down with longing?
Mike Sinclair is the new rector of Manningtree and Mistley, the tightly knit community where Liza's Cottage is situated. He is fascinated by the history of the parish, especially the seventeenth century, when Witchfinder General Matthew Hopkins conducted his terrible work. It is his ghost that haunts the old shop in the high street, they say – or perhaps the spirits of his victims.
Emma pins her dreams on her move to Mistley. But, once there, she is haunted by nightmares, dreams of the past, of the cottage's original owner at the time of the witch-hunt. The home she wanted so desperately now seems menacing.
Mike is worried by the increasing level of supernatural disturbance in his parish. What has led to the growing sense of unease and violence that has the town in its grip? He starts to investigate but realises with horror that he himself feels the influence of whatever evil is stalking the town…
As the ancient feast of Halloween approaches, the escalating sense of menace threatens to explode into terrifying violence. Only a handful of people glimpse what is really going on. Can they work out how to defeat the evil before it destroys them all?
House Of Echoes (1996)
The past isn't always dead or buried…
When Joss Grant, adopted at birth, inherits Belheddon Hall – a beautiful old house on the East Anglian coast – it is like a dream come true. Eager to begin a new life there with Luke, her husband, and Tom, her small son, she is also impatient to find out about her newly discovered family who lived there for generations.
But not long after they move in, Tom wakes screaming at night. Joss hears echoing voices and senses an invisible presence, watching her from the shadows. Are they spirits from the past? Or is she imagining them? As she learns, with mounting horror, of Belheddon's tragic and dramatic history, her fear grows very real, for she realises that both her family and her own sanity are at the mercy of a violent and powerful energy which seems beyond anyone's control.
Kingdom Of Shadows (1988)
Clare Royland appears to have it all, but her marriage is a lonely one, strained further by husband Paul's financial cares. She is haunted too by a strange, growing fascination with an ancestress from the distant past, which fuels her feelings of isolation. Troubled by inexplicable dreams that terrify but also powerfully compel her, Clare is forced to look back through the centuries for an answer.
In 1306, Scotland is at war. Isobel, Countess of Buchan, faces fear and the prospect of untimely death as the fighting surrounds her. But passionate and headstrong, her trials escalate when she is persecuted for her part in crowning Robert the Bruce, her lover.
Duncairn, Isobel's home and Clare's beloved heritage, becomes a battleground for passions that span the centuries. As Paul's recklessness threatens their security, Clare must fight to save Duncairn, and to save herself from the powers of Isobel…
Lady Of Hay (1986)
Jo Clifford, successful journalist, is all set to debunk the idea of past-life regression in her next magazine series. But when she herself submits to a simple hypnotic session, she suddenly finds herself reliving the experiences of Matilda, Lady of Hay, the wife of a baron at the time of King John.
As she learns of Matilda's unhappy marriage, her love for the handsome Richard de Clare and the brutal threats of death at the hands of King John, it becomes clear that Jo's past and present are hopelessly entwined and that, eight hundred years on, a story of secret passion and unspeakable treachery is about to begin again…
Midnight Is A Lonely Place (1994)
Kate Kennedy, intent on finishing her new book on Byron and suffering from the aftermath of an affair, rents a cottage on the bleak Essex coast. But Alison Lindsey, daughter of the people who own it, has been excavating what she thinks is a Roman grave in the nearby dunes. Kate's arrival precipitates the terror that follows as the spirits of the Roman, Marcus Severus Secundus, his wife Claudia and her lover, the Druid prince, Nion seeks to work out their vengeance on one another two thousand years after their deaths…
"May the Gods of all eternity curse you, Marcus Severus Secundus and bring your putrid body and your rotten soul to judgement for what you have done here this day."
On The Edge Of Darkness (1998)
A compelling story of a woman trapped in the wrong time, and a powerful, deadly curse that haunts three generations without mercy …
Adam Craig is fourteen when, near an isolated Celtic stone in the wild Scottish Highlands, he meets Brid, whose exotic, gypsy-like dress and strange attitudes fascinate him. They become friends, and, in time, passionate lovers. She leads him, unsuspecting, into the sixth century, where – training as a Druid priestess – she has mastered their ancient mysteries and powerful, dangerous magic.
In her obsession with Adam, Brid is seen as a traitor by her people, only escaping death by following Adam to Edinburgh when he leaves home to study medicine.
As the years pass Adam makes new friends, and finds new love. But Brid, consumed by jealousy, haunts him like an evil shadow until, fifty years on, Adam's granddaughter, Beth, helps him discover the secret that will free them from the terror of Brid's curse.
Sands Of Time (2003)
A spine-tingling collection of stories, Sands of Time features two intriguing long stories that pick up the fortunes of characters from Whispers in the Sand. Still haunted by ancient mysteries, and the subject of dark intentions, Anna and Louisa must once more do battle with the past in order to survive the present. Here, too, are a host of other tales, all with a touch of the unexpected. A happily married woman has an affair with a man who died in the First World War. Who is the little girl on the swing in the garden and why does only Charlotte see her? And how can a traveller find herself transported suddenly from her airplane seat to the snowy Canadian wastes below?
The Warrior's Princess (2008)
Jess, a teacher in London, is attacked by someone she fears knows her well. Fleeing to her sister's house in the Welsh borders to recuperate, she is disturbed by the cries of a mysterious child.
Two thousand years before, the valley below the house is the scene of a great battle between King Caractacus, leader of the British tribes, and the invading Romans. The proud warrior is captured and taken as a prisoner to Rome with his wife and daughter, the princess Eigon.
Jess is inexorably drawn to investigate Eigon's story, and as the Welsh house ceases to be a peaceful sanctuary she decides to visit Rome herself. There lie the clues that will unravel the mystery of Eigon's astonishing life – but which threaten to draw in ever more closely Jess' own tormentor. Compelled to follow Eigon's journey as she grows from disoriented girl into a striking woman with the powerful gift of healing, Jess, like her heroine and nemesis, takes risks which put her and all who love her in terrible danger.
Time's Legacy (2010)
Barbara Erskine returns with this beautiful and haunting tale of dark forces and mystical powers.
In present-day Cambridge, Abi, a recently ordained priest of the Church of England, is appointed to a notoriously difficult parish. The priest in charge is the charismatic but fundamentalist Kier. He objects to her mysticism, her practice of healing in particular.
When she sees a vision of a congregation in an old church, Kier accuses her of witchcraft, but Abi soon sees more visions; an entire Roman family history, dark with betrayal and a promise of bloody revenge.
With foreboding forces building up to violence, Abi must battle the approaching terror along with her own personal demons, drawing upon the expertise of Druidry and shamanism from a questionable source…
Download Instructions:
rapidshare.com/files/2089825832/Barbara_Erskine.rar
Mirrors:
Mirror #1: mir.cr/LYWZEZS5
Mirror #2: multiupload.biz/pltz20h70mv2/Barbara%20Erskine_MultiUpload.biz.rar.html
Statistics: Posted by Arianwen — Wed May 02, 2012 12:17 am
---

Related Post to Fiction • 11 Novels By Barbara Erskine (.MOBI)
05/09/2012
Current Version: 1.0 Requires Android: 2.2 and up Category: Arcade & Action V1.0 update: Overview: Eat food, avoid goo, escape the shadowfish. Survive....
16/04/2012
A Secret Wish by Barbara Freethy (Wish #1) Requirements......
08/11/2012
Apogee: A creative WordPress CMS Themeforest Theme Apogee is a creative WordPress theme for Portfolio, Corporate, Business, and Blogs built with latest WordPress features...