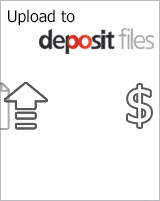 2 Novels by Jo Brand
Requirements: ePub, Mobi Reader, 1.27 MB.
Overview: Josephine Grace "Jo" Brand (born 23 July 1957)[1] is a BAFTA winning British comedienne, writer, and actress. Commencing her entertainment career with a move from psychiatric nursing to the alternative comedy stand up scene and early performances on Saturday Live, she went on to appearances on The Brain Drain, Channel 4′s Jo Brand Through the Cakehole, Getting On and various television appearances including as a regular guest on QI. In 2003, she was listed in The Observer as one of the 50 funniest acts in British comedy.

Sorting Out Billy (2004)
Billy is a lad. He's a laugh, he's loud, he behaves badly and Sarah is besotted with him. But after another 'accident' involving Billy's temper, Sarah's face and a night in the A&E, Sarah's friends Martha and Flower decide that it's time to take action. What should they do? Reason with him? Send him to anger management classes? Hire a hit man? Martha and Flower have problems of their own: Martha is seven months pregnant by one of three possible blokes (she did this mainly to wind up her sanctimonious vicar father); and hippie Flower's career as a stand-up comic is more sit-down after some nasty encounters with south London's finest hecklers. Will Martha survive single-motherhood on a council estate in need of a peace-keeping force? Will Flower find the perfect put-down? And will they sort out Billy before he gets to them first…? Jo Brand tells it like it is in her darkly comic and sharply observed debut novel.
The More You Ignore Me… (2009)
A genuinely funny and original novel about mental illness, growing up and parental breakdown from much-loved comedienne Jo Brand. Alice is five, and convinced she needs five personalities to cope. Her family, tucked in a cottage in deepest Herefordshire, are a bit weird. Her mother Gina is obsessed with the weatherman on the local news and when she climbs naked onto the roof with Alice's pet guinea pig in her arms, she is whisked off to the local psychiatric hospital. Keith, Alice's father, tries to keep calm, but his patience is severely tested by his in-laws. The only thing that gives Alice's hope is her love for Morrissey of The Smiths…
Download Instructions:
www.rapidshare.com/files/413458 … mestwo.rar
Mirrors:
mir.cr/1IKSHZ6Q
uploadmirrors.com/download/19FFA … mestwo.rar
Statistics: Posted by wondergirl — Sun Feb 19, 2012 9:32 pm
---

Related Post to Fiction • 2 Novels by Jo Brand (.EPUB) (.MOBI)
15/10/2012
The Rake and the Recluse REDUX by Jenn LeBlanc Requirements: MOBI Readers, 5.30 MB Overview: A woman out of time. A man stifled...
01/05/2012
The New York Times - 01 May 2012 Requirements: MOBI reader, 6 Mb Overview......
10/05/2012
Current Version: 2.07 Requires Android: 2.1 and up Category: ......