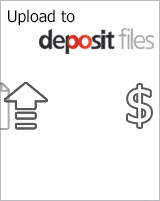 Six Books by Georgette Heyer
Requirements: .ePUB, .MOBI, or .PDF reader | 28 mb
Overview: Georgette Heyer's historical novels have charmed and delighted millions of readers. She wrote over 50 books, including Regency romances, mysteries and historical fiction. She was known as the Queen of Regency romance, and was legendary for her research, historical accuracy, and her extraordinary plots and characterizations.
Bath Tangle:
In a tangle of marriage and manners the likes of which even Regency Bath has rarely seen, Lady Serena finds herself having to deal with Lord Rotherham, her lovely young stepmother, and her own childhood sweetheart.
A Civil Contract:
Adam Deveril, a hero of Salamanca, returns from the Peninsula War to find his family on the brink of ruin and the broad acres of his ancestral home mortgaged to the hilt.
The Nonesuch:
Sir Waldo Hawkridge, wealthy, handsome, eligible, and known as The Nonesuch for his athletic prowess, believes he is past the age of falling in love.
Pistols for Two:
Intrigue,elegance,and glittering romance…

In eleven charming short stories, the Queen of Regency romance presents an exquisite romp through affairs of honor and affairs of the heart. Featuring rakes and rascals, orphans and heirs, beauties and their beaus, the legendary Georgette Heyer's signature wit and inimitable style bring the Regency world dazzlingly alive.
The Quiet Gentleman:
Less than a hero's welcome…

Returning to his family seat from Waterloo, Gervase Frant, seventh Earl of St Erth, could have expected more enthusiasm for his homecoming. His quiet cousin, stepmother, and young half-brother seem openly disappointed that he survived the wars. And when he begins to fall for his half-brother's sweetheart, his chilly reception goes from unfriendly to positively murderous.
The Talisman Ring:
Neither Sir Tristram Shield nor Eustacie, his young French cousin, share the slightest inclination to marry one another. Yet it is Lord Lavenham's dying wish. For there is no one else to provide for the old man's granddaughter while Ludovic, his heir, remains a fugitive from justice.
Download Instructions:
rapidshare.com/files/3266448611/GH.rar
Mirror
www.mirrorcreator.com/files/ELYWD0HY/GH.rar_links
Statistics: Posted by LordRose — Sat Aug 18, 2012 1:11 am
---

Related Post to Fiction • 6 Books by Georgette Heyer (.ePUB)(.MOBI)(.PDF)
16/09/2012
Sense ADW Theme HD v2.3 Requirements: Android 1.6 or higher Overview: heme with more than 1200 icons in HD and we updated ADWLauncher...
15/05/2012
RCM&E Magazine - June 2012 Requirements: PDF Reader, Size: 104 Mb Overview: Radio Control Models......
28/05/2012
Here by Denise Grover Swank Requirements: ePUB reader, 291 KB Overview: Sixteen year old Julia Phillips buries herself in guilt after killing her...
04/05/2012
Demo http://adf.ly/7uKav ...