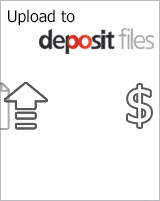 7 Novels by Robert B. Parker
Requirements: Mobi Reader, 3 MB
Overview: Robert B. Parker began writing in 1971 while teaching at Boston's Northeastern University. Now he is acknowledged as the dean of American crime fiction and was named Grand Master by the Mystery Writers of America (2002).

Three Weeks in Spring (1978) with Joan Parker
This Is A Love Story. It is true. It has a happy ending. It is a story about a man and a woman, about breast cancer and mastectomy and recovery. It is about courage and self control, about unity, about compassion, about Joan Parker and her husband and their sons. It is about family and triumph and pervading tenderness. It is about love.
In Three Weeks in Spring, the Parkers tell us, with a novelist's skill, the way it was in April when Joan got sick. The way the fear escalated, the way they had to control it, and keep it in, and fight it off. Was it cancer? Would it spread? Would she die? Three Weeks in Spring speaks of pain, and fear. But it speaks ultimately about strength and the power of love. It is a book filled with humor and with an unbreakable will to laugh.
The good guys win in this book.
Wilderness (1979)
At 46, Aaron Newman was enjoying the good things in life – a good marriage, a good job – and he was in good shape himself. Then he saw the murder. A petty vicious killing that was to plunge him into an insane jungle of raw violence and fear, threatening and defiling the things he cared about.
Love and Glory (1983)
Boone Adams first meets Jennifer Grayle, the love of his life, at a college dance in 1950. They become lovers despite very different backgrounds. But when Boone is drafted to serve in Korea, Jennifer marries someone else, and Boone's life falls apart.
All Our Yesterdays (1994)
They were the Sheridan men, ruled by passion, betrayed by love, heirs to a legacy of violence and forbidden desire. Gus, Boston's top homicide cop: he knew equally well the backroom politics of City Hall and the private passions of the very rich, a man haunted by the wanton courage and perilous obsessions he inherited from his father… Conn, the patriarch, a lawless cop who spawned a circle of vengeance and betrayal that would span half a century… and Chris, Gus's beloved son, a Harvard lawyer and criminologist, fated to risk everything to break the chain of obsession and rage… Three generations linked by crime and punishment–cops and heroes, fathers, sons, and lovers united at last by revelations that could bring a family to its knees.
Gunman's Rhapsody (2001)
The gunman is Wyatt Earp. The rhapsody plays out in a rare Parker stand-alone novel, his best yet and his first western. Told in prose as cool and spare as Parker has ever laid down, the book details the time Wyatt and his brothers spend in Tombstone, culminating in the shootout at the O.K. Corral.
Edenville Owls (2007)
There is something evil in the air. Fourteen-year-old Bobby senses it. Who is that man he saw arguing with his pretty, new English teacher? And what was the real reason she missed school for days afterward? Bobby knows he should mind his own business, but times are confusing. World War II has just ended and the world is changing. Bobby's world, especially. There's his relationship with Joanie, for one-why does being her friend feel awkward all of a sudden? And then there are his buddies, the junior varsity Edenville Owls-a group of basketball players in need of a leader. Can they help each other off the court as well as they can on it? They will need to. Something evil is in the air.
The Boxer and the Spy (2008)
Another teen thriller from the New York Times bestselling author of the Spenser mysteries. When a shy high school student?s body is found washed up on the shore of a quiet New England beach town?an apparent suicide?fifteen-year-old Terry Novak doesn?t know what to think. Something just doesn?t add up, so he decides to do some investigating of his own with the help of his best friend, Abby. It doesn?t take long before they learn that asking questions puts them in grave danger, and surviving is going to be a fight. Fortunately, Terry has been learning a thing or two about fighting, thanks to a retired boxer named George, who teaches the boy to use his head and always keep his feet set beneath him?lessons Terry takes to heart in more ways than one. He will need to.
Download Instructions:
rapidshare.com/files/688805340/Standalone.rar
Mirrors:
netload.in/dateit8rTGhImrf/Standalone.rar.htm
www.mirrorcreator.com/files/LGNG … .rar_links
Statistics: Posted by linusnc — Wed May 02, 2012 12:03 am
---

Related Post to Fiction • 7 Novels by Robert B. Parker (.MOBI)
30/01/2012
Club International - Volume 40 - Issue 08 2011 Requirements: PDF Reader, Size: 82 Mb, 18+ years only Overview: Club International UK Magazine...
17/05/2012
How It Works - Issue 34 2012 Requirements: PDF Reader, ......
02/09/2012
My Liege of Dark Haven by Cherise Sinclair (Mountain Masters #3) Requirements: ePUB, MOBi Reader, Size: 715 Kb Overview: Threatened by university cutbacks,...
11/04/2012
Requirements: Android 2.0+ Overview: You can now make your Android mobile device work like a......