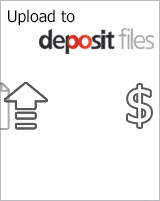 Blood Mates series by Jaden Sinclair, (books 1-4)
Requirements: .ePUB or .MOBI reader | 1.46 mb
Overview: Jaden Sinclair is the mother of two boys and lives in a small town in Kansas with her husband of twelve years. She is known for her hot Shifter books, and many of her other titles that have landed her on a few top ten sites.
Jaden began writing at an early age, and her intriguing mind never stops. She loves to come up with new and exciting tales to share with her fans. To find out what's new, keep an eye on her Web site www.jadensinclair.com.

1. Entrapment of Lucien: Tempest was born bearing the mark that would identify her as his mate. But fear and pride leads her to run from her fate. She felt like she was born simply to provide food like a cow raised for its milk. The desire she feels is overwhelming. She is afraid she will lose her sense of self and freedom if she gives in to Lucian's call.
Lucian Deluca seeks his mate, his need to soothe his intense hunger and desire as well as his need to soothe her pain ever growing. Neither will survive without the other. What will it take to convince Tempest that they are meant to be together?
2. Anima Rotta: Is the hunter hunting, or is he being hunted? That is the question that Julian Marino asked himself as he went on a quest for a family long forgotten. He also asked himself many times if there was really a bloodmate out there for him. Two questions soon to be answered. In the one place, and in the one situation he wasn't expecting, Julian finds the answers that he is seeking. But at what price? How can one man save the one thing that will bring him peace? Serina Ferrari is born with the mark of the bloodmate, she is close to dieing. Her father has been hiding her for a long time. Her brother has been bleeding her to ease her pain. Neither of which can save her life. Is Julian powerful enough to save his bloodmate, and is Serina strong enough to complete Julian? Or will both end up with a broken soul?
3. Amore Rinnovato: Julian Marino suffered like no vampire should ever have to suffer. His pain runs so deep within him that the only thing that keeps him going is the thought of revenge. He is hell bent on destroying the one person who has crushed all of the hope within him.
Carissa Morris has suffered also. While Carissa has suffered greatly she has learned to deal with her pain and to go on with her life. She is called to help by one of the oldest of their kind. Help in the pursuit of justice for Julian.
Many, many years have passed since she saw Julian or Lucian. She has buried her feelings hiding her emotions deep inside of her. She is in the dilemma of having come face to face the one man who can give her the one thing she desires. Will she get her ultimate happiness with the one man whose heart is hardened with nothing left for her? Will she be able to show Julian that love will find a way to mend all the pain? Or is his heart like a stone, hardened and never able to soften or feel?
Can Carissa show Julian that there is another out there who can mend his broken soul? The soul he thinks is ripped out of his heart and body with nothing left but pain and hurt. Is she the woman strong enough to fight by his side and fight for him, or will the pursuit of revenge be the only thing Julian will live for?
4. Stone of Enlightenment: For five years Julian Marino has been alone raising his daughters. Alone, yet in constant pain when he thinks of her. He feels the pain that Carissa deals with daily. Feels it and struggles to deal with and understand it.
Sorrow between them kept them apart from one another, but the unspoken love in the heart within begs for peace. Peace that only one can give to the other.
As the two struggle to find the love that was lost they find that they are forced to come together for another purpose. A purpose that could mean the end of all their kind.
Memories are all that Julian and Carissa have had to hold on to for the long years. Memories that seem to bring fresh pain and sorrow to their hearts. Can Julian hear the pain that is deep inside Carissa, or will he only see what is on the surface, and never be whole again?
Download Instructions:
www.mediafire.com/?ibjfixn4n6168r6
Mirror:
www.multiupload.com/UTB3AM366W
Statistics: Posted by womble — Mon Feb 06, 2012 12:46 pm
---

Tags »
.mobi
,
author
,
black
,
blood-mates
,
ebook releases
,
ebooks
,
fiction
,
jaden-sinclair
,
java
,
julian-marino
,
love
,
mobilism
Related Post to Fiction • Blood Mates series by Jaden Sinclair (.ePUB)(.MOBI)
31/03/2012
Garden Design - May 2012 Requirements: PDF Reader, Size: 74.5 Mb Overview: Garden Design inspires you ......
04/03/2012
Current Version: 1.2.5 Requires Android: 2.1 and up Category: Arcade & Action V1.2.5 update: Leaderboard bug fixed Stay tuned, new playing modes and...
02/02/2012
Kaiten Mail 1.215 Needs Android 1.5 and higher devices. ...
12/05/2012
Woman's Day - June 2012 Requirements: PDF Reader, Size: 105 Mb Overview: Woman's Day......