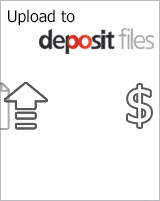 Bobby Faye Series by Toni McGee Causey (Books 0 thru 3.5)
Requirements: ePUB, MOBI Readers 4.9MB
Overview: Toni McGee Causey is the author of the critically acclaimed and nationally bestselling "Bobbie Faye" novels—an action/caper series set in south Louisiana. While pursuing an MFA in Screenwriting, Toni had scripts optioned by prominent studios and, just this year, produced an indie film, LA-308, which now has offers of distribution pending. Toni began her career by writing non-fiction for local newspapers, edited Baton Rouge Magazine, and sold articles to places like Redbook and Mademoiselle.
Book 0: Heat
A prequel/preview to the Bobbie Faye Trilogy
Book 1: Charmed and Dangerous
(Originally titled Bobbie Faye's Very (very very very) Bad Day)
Bobbie Faye is looking forward to the Lake Charles Contraband Days Festival with balloons, booze and babies in pirate costumes. Instead, her trailer's flooded, her no-good brother's been kidnapped, and the criminals are demanding her mom's tiara as ransom.
Soon Bobbie Faye is committing (unintentional) bank robbery and (fully intentional) carjacking to retrieve her family heirloom. Along comes the hard-muscled, impossibly sexy Trevor, the guy whose truck she just took hostage. Luckily, Bobbie Faye knows how to outsmart angry bears, drive a speedboat, and handle a gun. As for handling Trevor? No gun-shyness there. Now, if only that pesky state police detective, who also happens to be a pissed-off ex-boyfriend, would stay out of her way…
Book 2: Girls Just Wanna Have Guns
(originally titled Bobbie Faye's (kinda sorta not-exactly) Family Jewels)
Bobbie Faye Sumrall just landed in a mess of trouble. It started when she agreed to help her diva cousin, Francesca. Turns out Francesca's mom, Marie, swiped a fortune in gems from Bobbie Faye's uncle, who'd swiped them from someone else. Now there's a hit out on Marie, and Bobbie Faye is racing to find her—and the jewels.
Plenty of people would shoot Bobbie Faye for a stash of diamonds. Hell, some would pay for the privilege. But now Bobbie Faye has other distractions—including Trevor, the drop-dead-sexy FBI agent who may or may not be the real deal, and Cam, her steamy (and steamed) detective ex-boyfriend who'd do anything to keep Bobbie Faye out of harm's way… and get her back into his arms.
Book 2.5: A Failure to Communicate
(novella originally published in Killer Year anthology)
Toni McGee Causey's uproarious "A Failure to Communicate" revisits Louisiana and the irrepressible Bobbie Faye Sumrall as she takes down a group of bumbling thieves with some good old-fashioned sociopathic ingenuity and one well-placed fish hook.
Book 3: When a Man Loves a Weapon
Living in her trailer was great for a time. But now Bobbie Faye's officially engaged to, and has purchased a home with, the hottest FBI agent on the beat: Trevor Cormier. Even though she has no idea what he really does on the job, Bobbie Faye has never been happier… until Trevor gets called away on an urgent assignment and leaves her in the care of bodyguard-slash-babysitter, Riles.
As it turns out, Bobbie Faye could use a little extra security. The man she helped put behind bars, the murderous Sean MacGreggor, has escaped from prison… and is dead-set on revenge. With still no word from Trevor—who was only supposed to be gone for three days—Bobbie Faye finds herself reluctantly turning to her detective ex-boyfriend Cam for help. He's willing to do whatever it takes to protect Bobbie Faye… so long as Trevor stays out of the picture. For good.
Book 3.5: Bobbie Faye's Whacked Out, No Good, Really Sucky, Hot Mess of a Wedding
(novella published in the Guns and Roses anthology)
Bobbie Faye Sumrall, Cajun Contraband Days Queen, gun expert, and ultimate professional in being in the wrong place at the wrong time, absolutely, positively does not want to go through with the wedding that Trevor's forcing her to agree to, but she soon finds out she has more important things to worry about—like surviving the plot to make her disappear when she's set up as a fall guy for the theft of a priceless religious icon.
Download Instructions:
www.datafilehost.com/download-eda49fbd.html
Mirror:
mir.cr/L2D9HGWW
Statistics: Posted by lilliebeth — Sat Aug 18, 2012 4:23 am
---

Related Post to Fiction • Bobby Faye Series by Toni McGee Causey (.ePUB)(.MOBI)
01/05/2012
Last Kiss by Dominique Adair Requirements: e.......
28/09/2012
Requirements: All books are Epub Overview: Hello im new to this so if any problems just let me know. I read a lot...
16/02/2013
RuneMasterPuzzle v1.5.3 Requirements: Android 2.2 and up Overview: Do you want to be the first Rune Master? The Rune Master Puzzle is a...
06/05/2012
Hollywood Heat Series by Kristie Cook Requirements: ePUB, MOBI Readers, 1.36 MB......