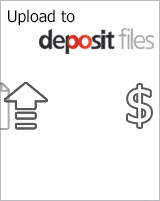 Janissaries Trilogy by Jerry Pournelle
Requirements: ePUB, MOBI Reader, 2.39MB
Overview: The Janissaries series of military and political-based science fiction novels are set in an interstellar confederation of races, in which humans are a slave race entrusted with military affairs and law enforcement, written by Jerry Pournelle.
Janissaries Captain Rick Galloway and his men had been talked into volunteering for a dangerous mission–only to be ruthlessly abandoned when faceless CIA higher-ups pulled the plug on the operation. They were cut off in hostile territory, with local troops and their Cuban "advisers" rapidly closing in. And then the alien spaceship landed.
Clan and Crown For the first few years, Rick Galloway and his band of mercenaries were doing well just to survive. They'd been swept off a hilltop in Africa by a flying saucer, and deposited on an alien world where the other inhabitants were human – but from various and unfriendly periods of history, all collected by flying saucer raids.
Rick has faced facts: This planet is going to be home, permanently. And to create a society safe for themselves and the families they are gradually building, they need to do more than just survive. The must convince the others that a unified, peaceful society is better than a collection of warring tribes. Force would not be Rick's chosen method of persuasion – but on a planet where the other dominant culture is one brought straight from ancient Rome, force may be the only way.
Storms of Victory Kidnapped from Earth as they were about to die in battle, Rick Galloway and his band of mercenaries, like the other human slaves on the planet Tran, will not be missed. Subjects of the Shalnuksi slave-masters, they are forced to harvest the priceless drug surinomaz. Now, even as slaves, Earth's transplanted warriors are locked in battle-against each other. But an epoch is ending. As the Demon Star sweeps toward its devastating apex, the slave-masters flee the planet to await its annihilation in safety. Soon all life on the planet will cease, leaving it ripe for re-population.
Download Instructions:
Download
Mirror:
Download
Statistics: Posted by GroovyGuru — Fri Aug 03, 2012 12:43 am
---

Related Post to Fiction • Janissaries Trilogy by Jerry Pournelle (.ePUB)(.MOBI)
27/12/2012
Current Version: 1.7 Requires Android: 2.1 and up Category: Arcade & Action v1.7 update: Notification feature added Overview: Magic tower defense blocks the dragons....
14/08/2012
The Mistress of Trevelyan by Jennifer St. Giles (Trevelyan #1) Requirements: .ePUB, .MOBI Reader, 1.2 MB Overview: The manor behind the mists.... The...
21/02/2012
Eurotuner - March 2012 Requirements: PDF Reader, Size: 78 Mb Overview: Eurotuner is devoted to the personalization and performance enhancement of late-model foreign...
01/11/2012
The Thomas Sowell Reader by Thomas Sowell Requirements: ePub or Mobi viewer, 1.7 MB Overview: Dr. Sowell doesn't suffer from tunnel vision. Nor...