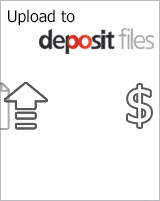 Nine Books by Nicholson Baker
Requirements: ePUB reader, 0.10~2.37 MB, MOBI reader, 0.20~1.21 MB
Overview: I've written thirteen books, plus an art book that I published with my wife, Margaret Brentano. The most recent one is a comic sex novel called House of Holes, which came out in August 2011. Before that, in 2009, there was The Anthologist, about a poet trying to write an introduction to an anthology of rhyming verse, and before that was Human Smoke, a book of nonfiction about the beginning of World War II. My first novel, The Mezzanine, about a man riding an escalator at the end of his lunch hour, came out in 1988. I'm a pacifist. Occasionally I write for magazines. I grew up in Rochester, New York and went to Haverford College, where I majored in English. I live in Maine with my family.

A Box of Matches
Emmett has a wife and two children, a cat, and a duck, and he wants to know what life is about. Every day he gets up before dawn, makes a cup of coffee in the dark, lights a fire with one wooden match, and thinks.
What Emmett thinks about is the subject of this wise and closely observed novel, which covers vast distances while moving no further than Emmett's hearth and home. Nicholson Baker's extraordinary ability to describe and celebrate life in all its rich ordinariness has never been so beautifully achieved.
Checkpoint
Jay has summoned his old friend Ben to a hotel room not far from the nation's capitol. During the course of an afternoon, they will share a delicious lunch and will crack open a bottle of wine from the hotel minibar. They will chat about everything from Ben's new camera to Iraq to the unfortunate fate of a particular free-range chicken. And Jay will explain to Ben exactly why and how he is planning to commit a murder that will change the course of history.
Double Fold: Libraries and the Assault on Paper
The ostensible purpose of a library is to preserve the printed word. But for fifty years our country's libraries–including the Library of Congress–have been doing just the opposite, destroying hundreds of thousands of historic newspapers and replacing them with microfilm copies that are difficult to read, lack all the color and quality of the original paper and illustrations, and deteriorate with age.
With meticulous detective work and Baker's well-known explanatory power, Double Fold reveals a secret history of microfilm lobbyists, former CIA agents, and warehouses where priceless archives are destroyed with a machine called a guillotine. Baker argues passionately for preservation, even cashing in his own retirement account to save one important archive–all twenty tons of it. Written the brilliant narrative style that Nicholson Baker fans have come to expect, Double Fold is a persuasive and often devastating book that may turn out to be The Jungle of the American library system.
The Everlasting Story of Nory
Our supreme fabulist of the ordinary now turns his attention on a 9-year-old American girl and produces a novel as enchantingly idiosyncratic as any he has written. Nory Winslow wants to be a dentist or a designer of pop-up books. She likes telling stories and inventing dolls. She has nightmares about teeth, which may explain her career choice. She is going to school in England, where she is mocked for her accent and her friendship with an unpopular girl, and she has made it through the year without crying.
Nicholson Baker follows Nory as she interacts with her parents and peers, thinks about God and death-watch beetles, and dreams of cows with pointed teeth. In this precocious child he gives us a heroine as canny and as whimsical as Lewis Carroll's Alice and evokes childhood in all its luminous weirdness.
The Fermata
Nicholson Baker's new novel is the story of Arno Strine, a modest temporary typist, who has perfected the knack of stopping time in its tracks and taking women's clothes off. He is hard at work on his autobiography, THE FERMATA, which proves in the telling to be a very provocative, very funny and altogether morally confused piece of work. Hilarious and totally original, Nicholson Baker's new novel is a triumphant comedy about sexual fantasy and fantastic sexuality.
The Size of Thoughts: Essays and Other Lumber
The Size of Thoughts, a collection of essays that have appeared in the New Yorker and other publications, includes one never-before-published piece on the world of electronics. The essays celebrate the joy–and exquisite details–of everything from library card catalogs and reading aloud to the significance of wine stains on a tablecloth.
Baker turns any subject, from feeding a child to phone sex, into literature with a style that is sparklingly original, frequently beautiful, and always thought-provoking. The Size of Thoughts, through its varied forays into the realms of the overlooked, the underfunded, and the wrongfully scrapped, is a funny book by one of the most distinctive stylists and thinkers of out time.
U and I: A True Story
When Nicholson Baker, one of the most linguistically talented writers in America, set out to write a book about John Updike, the result was no ordinary biography. Instead Baker's account of his relationship with his hero is a hilarious story of ambition, obsession, talent and neurosis, alternately self-deprecating and self-aggrandizing. More memoir than literary criticism, Baker is excruciatingly honest, and U & I reveals at least as much about Baker himself as it does about his idol. Written twenty years before Updike's death in 2009, U & I is a very smart and extremely funny exploration of the debts we owe our heroes.
Vintage Baker
Winner of the National Book Critics Circle Award, Nicholson Baker has established himself as one of our most brilliant observers of everyday experience. With his keen perception, flawless prose, and endless wit, he has composed both fiction and nonfiction that has become an essential part of our literature.
Vintage Baker contains generous selections from the novels Vox, The Fermata, The Mezzanine, and A Box of Matches; essays from The Size of Thoughts; and portions of the NBCC award winner Doublefold.
Vintage Readers are a perfect introduction to some of the great modern writers, presented in attractive, affordable paperback editions.
Vox
Baker has written a novel that remaps the territory of sex–solitary and telephonic, lyrical and profane, comfortable and dangerous. Written in the form of a phone conversation between two strangers, Vox is an erotic classic that places the author in the first rank of America's major writers. Reading tour.
Download Instructions:
www.mediafire.com/?fk8lfz2erpyxrhj (ePUB)
www.mediafire.com/?xs1asw8d51z5bga (MOBI)
Mirrors:
mir.cr/00RJ07WG (ePUB)
mir.cr/3HSXMPBZ (MOBI)
More books by Nicholson Baker
House of Holes & The Anthologist: viewtopic.php?f=121&t=303485
Statistics: Posted by toothrot — Mon Feb 20, 2012 9:31 am
---

Tags »
.epub
,
author
,
c s
,
copyright
,
downloader
,
ebook releases
,
fiction
,
hotel
,
house
,
java
,
libraries
,
literature
,
nicholson-baker
,
windows
Related Post to Fiction • Nine Books by Nicholson Baker (.ePUB)(.MOBI)
24/09/2012
The Guardian - 24th September 2012 Requirements: PDF reader, 16 Mb Overview: The Guardian is a British national daily newspaper and identifies itself...
22/04/2012
JAZZ: Trump's Journey v1.0 Apk Game Requirements: Android 2.2 and up Overview: "My name is......
06/04/2012
MXHome Launcher v2.1000.6 (+ Paid themes) Apk App Requirements: Android 2.1-3.2 Overview: MX......
18/02/2012
Cupcake is a user-friendly, flexible and customizable admin theme with widgets and UI elements. demo: http://adf.ly/5akd1 ...