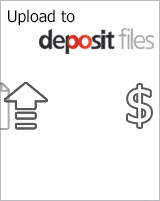 The Stars and Stripes Trilogy by Harry Harrison
Requirements: ePUB, MOBI Reader, 2.62MB
Overview:The Stars and Stripes Trilogy is a collection of three alternate history novels written by Harry Harrison.
All three novels involve the point of divergence of British involvement in the American Civil War after the Trent Affair. This happens when Prince Albert dies prematurely rather than playing his historic role in resolving the crisis. The Queen blames the Americans. She authorizes her ministers to do anything necessary to ensure that they pay for it.
There is another unexplained difference – the Duke of Wellington is still alive, though he remarks he has been 'living on borrowed time' since his illness in 1852. In our world, 1852 was the date of his death. This seems to date the point of divergence to before 1852, without the butterfly effect changing intermediate occurrences, such as the course of the Crimean War.
Stars & Stripes Forever On November 8, 1861, a U.S. navy warship stopped a British packet and seized two Confederate emissaries on their way to England to seek backing for their cause. England responded with rage, calling for a war of vengeance. The looming crisis was defused by the peace-minded Prince Albert. But imagine how Albert's absence during this critical moment might have changed everything. For lacking Albert's calm voice of reason, Britain now seizes the opportunity to attack and conquer a crippled, war-torn America.
Ulysses S. Grant is poised for an attack that could smash open the South's defenses. In Washington, Abraham Lincoln sees a first glimmer of hope that this bloody war might soon end. But then disaster strikes: English troops have invaded from Canada. With most of the Northern troops withdrawn to fight the new enemy, General William Tecumseh Sherman and his weakened army stand alone against the Confederates. Can a divided, bloodied America defeat England, or will the United States cease to exist for all time?
Stars & Stripes in Peril In the midst of Civil War, a stunned North and South join forces to combat a sudden attack of British troops. Though the Americans are victorious, three years later a new threat emerges. Her Majesty's Army is massing for a possible attack through Texas. Into the gauntlet Lincoln sends his chosen angel of death, General Ulysses S. Grant—while his top soldiers, including Robert E. Lee and William Tecumseh Sherman, plan the most daring naval invasion ever launched: an assault on British soil itself.
Stars and Stripes in Peril is the new masterwork from one of the world's most provocative authors. Venturing beyond a fascinating question of what if? Harry Harrison brilliantly examines the people and passions that make up nations both great and small—and shows how technology and politics had the power to shape history's first great World War . . . half a century before it began . . .
Stars & Stripes Triumphant For the two countries that share a language and a heritage, the conflict began at the dawn of the U.S. Civil War. Just as America was about to tear itself to pieces, Britain itself committed an act of war by seizing a U.S. packet ship. In retaliation, the Confederate States rejoined the Union and took up arms against England. Repulsing a British invasion, and defeating her majesty's army first in Canada, then in Mexico, then in Ireland, American pride and power swelled. Britain, like a wounded lion, howled in shame and anger. Now, Queen Victoria's empire is more dangerous than ever before, turning against the Irish on her own soil, flexing her naval might, and all but forcing a weary President Lincoln to authorize the next step in a headlong journey toward war.
A tale of daring and strategy, Stars and Stripes Triumphant explores how arrogance turns superpowers into victims, how regional conflicts can explode into world wars, and how the personalities of a few men and women can change the course of history itself–for better or for worse.
Download Instructions:
Download
Mirror:
Download
Statistics: Posted by GroovyGuru — Sun Aug 19, 2012 3:26 pm
---

Related Post to Fiction • The Stars and Stripes Trilogy by Harry Harrison (.ePUB)(.MOB
26/03/2012
Videotones Pro v1.1.8 Requirements: Android 2.1+ Overview: No ads ! ......
05/09/2012
Themeforest - Happy Mail - Newsletter - RIP ...
16/12/2012
Current Version: 1.1.5 Requires Android: 1.6 and up Category: Cards & Casino v1.1.5 update: Bug Fixes Overview: Here we come, Coin Pirates! Drop...
20/06/2012
The Most Improper Miss Sophie Valentine by Jayne Fresina Requirements: ePUB Reader, 1.19 MB Overview: "Wanted: one husband, not too particular. Small dowry,...