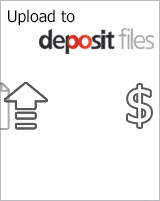 Two Books by Nicole Snooki Polizzi
Requirements: ePUB or Mobi Reader, AST: 3.87 MB, COG: 16.7 MB
Overview: Nicole "Snooki" Polizzi is a reality television star who broke into the spotlight on MTV's reality show Jersey Shore in December 2009. Her popularity on Jersey Shore helped make it one of the highest rated series in MTV history, with more than 5.7 million viewers tuning in for the finale.

A Shore Thing: It's a summer to remember . . . at the Jersey Shore.
Giovanna "Gia" Spumanti and her cousin Isabella "Bella" Rizzoli are going to have the sexiest summer ever. While they couldn't be more different—pint-size Gia is a carefree, outspoken party girl and Bella is a tall, slender athlete who always holds her tongue—for the next month they're ready to pouf up their hair, put on their stilettos, and soak up all that Seaside Heights, New Jersey, has to offer: hot guidos, cool clubs, fried Oreos, and lots of tequila.
So far, Gia's summer is on fire. Between nearly burning down their rented bungalow, inventing the popular "tan-tags" at the Tantastic Salon where she works, and rescuing a shark on the beach, she becomes a local celebrity overnight. Luckily, she meets the perfect guy to help her keep the flames under control. Firefighter Frank Rossi is exactly her type: big, tan, and Italian. But is he tough enough to handle Gia when things really heat up?
Bella is more than ready for some fun in the sun. Finally free of her bonehead ex-boyfriend, she left home in Brooklyn with one goal in mind: hooking up with a sexy gorilla for a no-strings-attached summer fling. In no time, she lands a job leading "Beat Up the Beat" dance classes at a local gym, and is scooped up by Beemer-driving, preppy Bender Newberry. Only problem: Bella can't get her romantic and ripped boss Tony "Trouble" Troublino out of her head. He's relationship material. Suddenly, Bella's not sure what she wants.
The cousins soon realize that for every friend they make on the boardwalk, there are also rivals, slummers, and frenemies who will do anything to ruin their summer—and try their relationship. Before July ends, the bonds of family and friendship will be stretched to the breaking point. Will the haters prevail, or will Gia and Bella find love at the Shore?
For everyone who loves MTV's hit reality show, Nicole "Snooki" Polizzi's sweet, funny, and sexy novel perfectly captures the heat, the energy, the fun, and the drama of Jersey Shore.
Confessions of a Guidette: Nicole "Snooki" Polizzi has a lifestyle most guidettes dream about. But can she help it if she was born to love fake tans and juiceheads? In this must-have guide to being a guidette, America's favorite pint-sized princess shares her secrets for ROCKING it, Jersey-style.
Your mission, should you choose to accept it, is to arm yourself with bronzer, a tease comb, and makeup brushes and join the Snooki Style Revolution. When guidettes march in, people notice. It's the attitude. The boldness. The sex appeal. The tan. The serious shortage of hairspray in the surrounding area. You have to experiment in life, or you'll be boring. From her top twenty-five rules for being a guidette, to her smushable makeup and skin secrets, to her rules on Snookin' for love, Snooki's sickest tips and advice for friggin' owning it are all here, along with hundreds of full color photographs and the official Snictionary for easy reference.
But that's not all. There's a lot more to the diminutive reality star than what you see on TV. Snooki shares her obsessions (her bed, Viva Glam Gaga bright pink lipstick, sci-fi movies) and some juicy behind-the-Shore secrets (which season was her favorite, what it was like to wake up in a jail cell in season two, why the house smells like alcohol and dog's butt). For everything else, you'll just have to read the book!
Being a guidette princess is about being yourself, doing what you want, and trying to have a good time wherever you are. So strap yourselves in, bitches! And get ready for the ride.
Download Instructions:
A Shore Thing: www.2shared.com/file/abYthANH/NSPAST.html
Confessions of a Guidette: www.2shared.com/file/Sn2ukRxY/NSPCOAG.html
Mirrors:
A Shore Thing: mir.cr/1YDEUBXW
Confessions of a Guidette: mir.cr/1EVU7ZDE
A Shore Thing: mir.cr/Q0AGMVJL
Confessions of a Guidette: mir.cr/3INNGGYD
Statistics: Posted by Anonpirate07 — Sun May 20, 2012 7:19 pm
---

Related Post to Fiction • Two Books by Nicole Snooki Polizzi (ePUB) (MOBI)
27/11/2012
ThemeForest - White Wizzard - Parallax & Responsive Template ...
03/12/2012
Master Guide for Glamour Photography: Digital Techniques And Images 2007 | ISBN-10: 1584282010 | PDF | 128 pages | 4 MB This guidebook...
23/01/2012
Josie Prescott Antiques Mystery by Jane K. Cleland Books #1-5 Requirements: ePUB, MOBi Reader, Size: 3.30 Mb Overview: I am the author of...