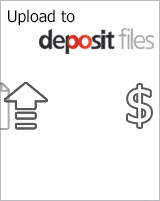 Current Version: 0.3.0 Update 2
Requires Android: 2.1 and up
Category: Arcade & Action
V0.3.0 Update 2 update:
Major version 0.3.0 (Crafting!)
+ New crafting UI reachable from [...]Inventory -> [Craft]
+ Cows and chickens!
+ Damageable items
+ Drop items from your selection slots by press and hold
+ Some resources can only be gathered with specific tools (see crafting description)
Overview:
Imagine it, build it. Create worlds on the go with Minecraft – Pocket Edition
The new Minecraft – Pocket Edition allows you to build on the go. Use blocks to create masterpieces as you travel, hangout with friends, sit at the park, the possibilities are endless. Move beyond the limits of your computer and play Minecraft everywhere you go.
* Creative and Surival game modes
* Randomized worlds
* Build anything you can imagine
* Build with 36 different kinds of blocks
* Invite and play with friends to your world (local wireless network)
* Save multi-player worlds on your own phone
*Xperia PLAY optimized*
Note: Samsung Galaxy Tab users, please test the demo first! If it doesn't start, you will have to update your Android system software version.
Code:pklV4Z8e

Related Post to Minecraft – Pocket Edition 0.3.0 Update 2
17/02/2012
Requirements: Android 2.1+ Overview: Follow the game with the official app from the National Hockey League, the only app that offers live games...
03/05/2012
(inside) interior design review - April 2012 Requirements: PDF Reader, Size......
09/04/2012
Summer Secrets by Barbara Freethy Requirements: MP3 Player ......
29/03/2012
Lit Keys v2.2.4 Requirements: Android v2.1+ Overview: If you ......