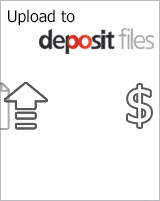 Current Version: 1.21
Requires Android: 2.2 and up
Category: Arcade & Action
V1.21 update:
1.21
➱ Bugfixes
➱ Game difficulty balancing
1.20
➱ New Ice Planet with brand new levels!
➱ New enemies including Hounds, Rayzors, Devil Fish and Devastators!
➱ New powerful weapons
➱ New utilities – shield and mines
Overview:
Hand-drawn 2D ultra violence has never looked this cute!
✪ Ad-free premium version: bit.ly/KR1A0t ✪
ABOUT MONSTER SHOOTER
Just when you thought it couldn't get any better… it did! We took the dual-stick shooter formula and optimized it to deliver the best game we could: Monster Shooter, the new dual-stick mayhem sensation!
IT'S FREE TO PLAY!
Download the game free of charge and prove that you can handle the best mission and progress system. Visit numerous levels across three different planets and enjoy hours of free gameplay!
IT LOOKS AND SOUNDS GREAT!
Hand-drawn 2D ultra violence has never looked this cute. With a vast array of enemies, guns and effects, Monster Shooter is one of the best-looking games of its genre which also runs smoothly on older devices.
WEAPONS AND GEAR KICK BUTTS!
Never underestimate a guy whose cat has been stolen by aliens. As DumDum, you can blast your enemies with shotguns, plasma rifles and rocket launchers and spice things up with a handful of grenades… If they're still moving after that lot, use the nuke! The blood looks and sounds disturbingly fun!
THE MORE AWESOME YOU GET…
The more awesome Monster Shooter gets. Complete multiple missions and improve your rankings. Buy new stuff and show your skills off to other players using the OpenFeint.
WHAT'S NEXT?
Monster Shooter is here to stay. Download the game, follow DumDum in his quest to save the kitten, shoot your way through foreign planets and have as much fun as possible! Leave the new updates, new levels and new monsters to us; just keep playing.
Try your skill and luck in Survival mode and see if you've got what it takes to rise right up there with the leaderboard masters. See you at the top!
—
Remember to join our Fan Page on Facebook for the latest updates on our games, previews and hints:
facebook.com/gamelion
If you're on Twitter, follow us on twitter.com/gamelion
Contact us via email:
support@game-lion.com

Related Post to Monster Shooter 1.21
19/02/2012
BusyBox Pro v7.5.2 Apk App Requirements: Android 1.5+ Overview: The fastest, most trusted, and most popular BusyBox installer! Over 1.5 million installs! Winner of...
01/10/2012
Total Vauxhall - Autumn 2012 Requirements: PDF Reader, Size: 102 Mb Overview: Total Vauxhall - Britain's one and only Vauxhall-dedicated performance car magazine...
10/11/2012
Candyfloss by Jacqueline Wilson (.MOBI) Requirements: Mobi Reader, 4.93MB Overview: Floss's parents split up when she was younger and she now has to...
19/11/2012
HELLO! - 26 November 2012 Requirements: PDF Reader, Size: 101 Mb Overview: Renowned for its superb photo-features, and its ability to secure exclusive...