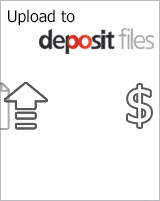 Wilder series by Sandy Sullivan, (books 1-4)
Requirements: .ePUB or .MOBI reader | 3.95 mb
Overview: "The first thing I ever wrote was a play for the neighborhood kids back in seventh grade. We performed it for the parents and it was a smash hit!
My journey to being a published author began when I was in between jobs two years ago and sat down to write. I'd thought about it for years and just decided to do it. It took me about 2 months to write Texas Lady. I sent it off to a couple of friends and asked for some feedback. All I got was, "you need to get this published!" So off it went. I got the standard rejections so I decided to self-publish it. I did the same thing with two other books before I broke down and sent one of them out to a publisher again. That was a year ago this past May and Siren snatched up Cowboy Love." (Sandy Sullivan)

1. Wild Wyoming Nights: Abigail Carter lost her firefighter husband on September 11th. On a mission to heal her heart, she starts a new life in the prairies of Wyoming. Her neighbor, hunky rancher and quarter horse expert Chase Wilder, makes her heart race for the first time in years, but will she let him get close enough to warm the cold winter nights?
Chase rescues Abby from her overturned car in an accident similar to the one that took his wife. His dormant libido goes into overdrive when he looks into Abby's beautiful green eyes. Unfortunately, she's still struggling with her grief, and Chase doesn't want to push her. Can the two find a way to overcome the past and have a future together?
2. Wild Rodeo Nights: Carrie's bitter. Losing her parents and finding out her teenage sister is pregnant with no father in sight, has just about left her without direction. Running her parent's store dominates her days, until one hunky rodeo cowboy decides to help out. Will she let Cole become a permanent fixture in her life or will his temporary lifestyle become a wall she isn't willing to climb? Can she convince him to stay?
Cole rides bulls. A temporary woman is right up his alley until he runs smack into one protective Carrie Marsh. When she sticks her claws into him at the bar, accusing him of getting her sister pregnant, he's fascinated. Her hazel eyes snap fire as she pins him to his seat. Can he tame the hellcat with the tongue sharper than cheap tequila? Does he want to or will the call of the rodeo pull him away?
3. Wild Nevada Ride: Katrina Jamieson didn't have time for a man in her life, much less a cowboy. She's not about to give up her career as a fighter pilot for anything. Zipping amongst the clouds at 40,000 feet is her dream and being the best pilot the Force has ever seen, encompasses her days.
Justin Wilder, cattle rancher and all around gorgeous hunk, doesn't need the feisty Katrina in the middle of his world. He does just fine, thank you very much, taking care of his cows and building his ranch, but he can't seem to forget her after she slams her brand new, Mustang GT 500 KR into the side of his truck.
When their worlds collide, sparks fly and these two are so hot, skin sizzles when they touch. Can their attraction stand the test of time or will it burn out faster than the afterburners of her jet?
4. Wild Rekindled Love: Jamie walked away from her love for Wyatt for the sake of his career as a physician even though she carried his child. When she runs into him at the local emergency room, she can't believe her eyes, but her heart knows she never stopped loving him. Can she let him back into her life for the sake of their daughter?
Wyatt knew he would return to Laramie when he finally finished school. He never stopped loving Jamie, but she pushed him away and insisted she didn't love him. He wasn't sure he could forgive her for shutting him out of their daughter's life. When they come face-to-face again, he can't walk away, not from Jamie nor from his daughter.
Will they be able to get past the disappointments and tears to rekindle their love or will old hurts kill the feelings that still linger in their hearts?
Download Instructions:
www.mediafire.com/?63956m16ue9us5f
Mirror:
uploadmirrors.com/download/0HGFZVJ1/mobilism61.rar
Statistics: Posted by womble — Fri Jan 27, 2012 2:32 pm
---

Tags »
.mobi
,
author
,
black
,
books
,
child
,
daughter
,
ebook releases
,
ebooks
,
heart
,
java
,
mobilism
,
novels
Related Post to Novels • Wilder series by Sandy Sullivan (.ePUB)(.MOBI)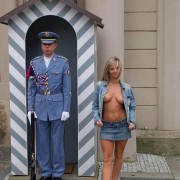 14/07/2011
Belive me you will laugh a lot. If you wonder how to see the full size of these funny photos you can just click...
20/05/2012
SlideME Marketplace v4.5 Requirements: 1.5 and up Overview: SlideME Application Manager......
23/02/2012
Text Tracker v1.11.11 Requirements: Android 2.1+ Overview: Text Tracker will monitor incoming and outgoing text messages and phone calls. It will forward a...
15/02/2012
A Scandalous Charade by Ava Stone Requirements: ePUB, MOBi Reader, Size: 760 Kb Overview: Handsome ladies' man Lucas Beckford has agreed to help...