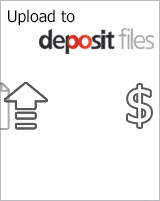 Electrum Drum Machine/Sampler v4.5.9
Requirements: Android 1.5 and up
Overview: Electrum Drum Machine/Sampler. Pattern based music composition
Programmable drum machine.
GET free sound Paks from the market or from my website.
● WAV file import – Load YOUR OWN SAMPLES from SDCARD. Long press a sound button to bring up the sample loading dialog.
Use my Sonic Chop app (sold separate) to chop samples from MP3′s on your device and load them right into Electrum!
● Use samples and loops to make beats and songs.
● Preview samples LIVE while the machine is playing, they will mix right into the beat.
● Real time playback and editing – no waiting for sound to render before you hear your changes!
● Look at the MENU for more options such as ability to save and load your own custom drumkits – once you've loaded the sounds you like unto the pads and adjusted them you can save the settings as a drumkit, separate from the patch itself!
● RECORD samples with the microphone.
● Stretch loops to fit the current project BPM.
● Edit a sample's start and end point, pitch and pan Left/Right.
● Use other time signatures such as 3/4, 6/8, etc.
● Add some swing to your beats with the SHUFFLE setting.
● Add Delay and Distortion FX to your samples
● Sample accurate playback engine.
● WAV/MIDI/Pad Export-load your song into Fruityloops!
● Sharing – install the Soundcloud app from the market and you can share beats right to soundcloud (see Electrum's Menu->More->Share)
Electrum has 8 sounds and you can program up to 32 patterns. A full sequencer allows you to string the patterns together into songs or longer beats. You can also play patterns "live", switching them as the machine is playing.
For multitouch devices, Electrum has a multitouch pad dialog as well (See Menu->Play Multitouch pads) where you can play just like an MPC by hitting the pads.
LATENCY OF THE MULTITOUCH PADS DEPENDS ON YOUR DEVICE. SOME DEVICES HAVE VERY BAD LAG RESPONSE. TESTED AS FAST: GALAXY TABLET, DROID X, DROID 1. KNOWN BAD: HTC DESIRE.
HTC WILDFIRE IS TOO SLOW OF A DEVICE TO run Electrum effectively. Sorry, upgrade your device, it's just too slow (523Mhz only).
Please NOTE: The pads on the main screen are not designed to play real time because they are not multitouch. Use the multitouch pads for that.
Also check out my ReLoop music sequencer, which allows you to sequence loops just like Garageband or Sony's ACID.
PERMISSIONS:
PHONE STATE/IDENTITY – used to stop playing if a phone call comes in. IDENTITY is NOT used for anything and it not read at all.
SDCARD WRITE/READ – used to read sound files, and to save settings, patches, and drummkits
What's in this version:
4.5.9 – Fixed bugs in "Export Pad Samples" that prevented you from saving pad samples at all. You can browse your entire sdcard, as well as create new folders if necessary, when exporting pad samples. See Menu->More->Export->Export Pad Samples.
Fixed Help! All images in the help were broken links. Now they work again.
More Info:
rapidgator.net/file/23769275/Ele … 9.apk.html
Mirror:
extabit.com/file/2dvgdirg5m3m5
Statistics: Posted by NightmareMan — Mon Jul 09, 2012 3:59 pm
---

Related Post to Software Releases • Electrum Drum Machine/Sampler v4.5.9
03/06/2012
Admin Template 08 - Administration - RETAIL DEMO ...
27/11/2012
Crochet! - Winter 2012 Requirements: PDF Reader, Size: 48 Mb Overview: Crochet! magazine brings you today's most elegant, creative and fashion-forward patterns, all...
12/05/2012
TED v1.0.6 Requirements: Android 2.1 or higher Overview: TED's official Android......
06/09/2012
Surface - September/October 2012 Requirements: PDF Reader, 56.1 MB Overview: Surface is dedicated to covering all that is compelling in the worlds of...