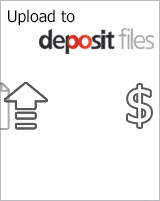 MX Player Pro v1.6f Fixed
Requirements: Android 2.1+
Overview: THIS IS THE AD-FREE VERSION OF MX PLAYER. MX Player – The best way to enjoy your movies.
a) MULTI-CORE DECODING – MX Video Player is the first Android video player that performs multi-core decoding. According to the test results on dual-core devices, it shows up to 70% performance improvement than single-core devices.
b) CPU OPTIMIZATION – Provides highly optimized Codecs and Rendering Engines for the processors including ARM® NEON™ and NVIDIA® Tegra™ 2.
c) PINCH ZOOM – Easily zoom in and out by pinching and swiping across screen.
d) SUBTITLE SCROLL – Scroll on subtitle text and playback position will be adjusted to match previous or next subtitle timing.
e) BETTER SUBTITLE READABILITY – Increased subtitle readability with thicker border and shadow around text.
f) ANDROID 4.0 – Fully supports Android 4.0 Ice Cream Sandwich.
- DVD, DVB, SSA/ASS Subtitle Tracks.
- Sub Station Alpha(.ssa/.ass) with full styling.
- SAMI(.smi/.sami) with ruby tag support.
- SubRip(.srt)
- MicroDVD(.sub/.txt)
- SubViewer2.0(.sub)
- MPL2(.mpl/.txt)
- PowerDivX(.psb/.txt)
- TMPlayer(.txt)
******
Sometimes license checking could fail on the first run.
It typically happens when current time or time zone settings are incorrect, or Internet connection is unavailable. Please check the time setting and Internet connectivity.
******
If you can't buy from Android Market, please check our home page. We support more payment methods. (sites.google.com/site/mxvpen/buy)
******
About "modify battery statistics" permission: MX Video Player displays current battery state while playing video. To do this permission to read battery state is required. However Android does not distinguish between reading battery state permission and writing battery permission. This is why, despite battery state is only being read, permission to write battery state is required.
******
About "System Tools – display system-level alerts" permission: This permissions is required to block HOME key when input blocking is activated on video playback screen.
******
KRW 6,000 is about USD $5-$6.
******
What's in this version:
(1.6f)
Added a reset menu to clear all user settings.
Added an option to resume only the first video.
Added an option to adjust interface auto hide delay ranging 1 to 10 sec.
Fixed video control panel interface disorder on some devices.
Fixed disabled volume key while input locked.
Note:This version fixed the crash problems,pls update this version
All credits to zealot01
More Info:
yfdisk.com/file/wodeaigsq/0464593a/
mirror:
depositfiles.com/files/kfjwx9um7
Neon:
yfdisk.com/file/wodeaigsq/a93b9da7/
Statistics: Posted by wodeaigsq — Sun May 27, 2012 11:23 am
---

Related Post to Software Releases • MX Player Pro v1.6f Fixed
19/03/2012
Current Version: 1.1.0 Requires Android: 2.2 and up Category: Arcade & Action V1.1.0 update: v1.1.0 Added......
04/05/2012
Three novels by Chloe Cole Requirements: LIT, PDF ......
25/03/2012
Features Works in IE6 , special javascript is......
25/04/2012
TogglePanel v1.4.1 Requirements: 4.0+ Overview: Quickly toggle settings and radios from the Notification......