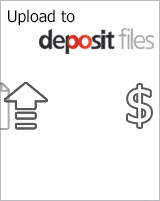 Osmos HD v1.2.12
Requirements: Android version 2.1 and higher, supports App2SD
Overview: Absorb, or be absorbed…
The hit iOS game comes to Android! Enter the Darwinian world of a galactic mote. To survive, absorb smaller organisms and grow—but beware of larger predators! Winner of multiple "Game of the Year" awards, Osmos features unique physics-based play, stellar graphics, and a hypnotic soundtrack of ambient electronica. Ready to evolve?
Features:
- This single version is optimized for both tablets and phones. Enjoy on all your Android devices. (Requires multitouch and 2.2 or higher. For more info, please visit www.hemispheregames.com/faq-andr … ch_devices)
- Multitouch awesomeness: pinch to zoom, tap to eject mass, flick to warp time…
- Unique physics-based gameplay: to propel yourself you must eject matter behind you, causing you to shrink. From this fundamental balance, Osmos leads the player through ambient playgrounds, deep solar systems, competitive petri dishes, dense mote-fields, and more.
- Two game modes: Odyssey and Arcade. Odyssey mode is a 27-level guided tour through the Osmos Blobiverse, while Arcade mode allows you to play any level type at your choice of difficulty. (72 levels total.)
- Dynamic time-warping: slow down the flow of time to outmaneuver agile opponents; speed it up to raise the challenge
- Eight Distinct level types: Ambient, Antimatter, Solar, Sentient, Impasse, Warped Chaos, Epicycles, and Repulsor.
- Sublime electronic soundtrack by Loscil, Gas/High Skies, Julien Neto, Biosphere, and more.
- Wind your way through simple and complex solar systems, feeling and using the force of Attractors and Repulsors.
- Confront four distinct personalities of intelligent opponents, with goals and abilities similar to your own.
- Procedural content: play random versions of any level in Arcade mode.
- Thirteen lucky achievements to earn.
Accolades:*
- winner of multiple "Game of the Year" and "Editor's Choice" awards, including from Wired, Apple, IGN, 148Apps, and more.
- Nominated for 4 IGF awards and winner of the "Vision" award.
- Winner of "Best in Show" and "Fun/Compelling" at IndieCade.
- Selected for the PAX 10 and more.
More Info:
www.filereactor.com/hm65r0sk7ktu … 2.rar.html
Statistics: Posted by iGuru — Wed May 23, 2012 7:03 pm
---

Related Post to Software Releases • Osmos HD v1.2.12
31/08/2012
Management Today - September 2012 Requirements: PDF Reader, 45.9 MB Overview: Management today is an essential guide to UK business, with a real...
11/09/2012
Temporary Tricks by Saranna DeWylde (Tempting Temps) Requirements: ePUB, MOBI Readers, 281 kb Overview: A temporary trick turned treat that could be the...
15/03/2012
Insatiable by Opal Carew Requirements: ePUB, MOBi Reader, Size: 630 Kb ......
10/04/2012
Just Like Me, Only Better by Carol Snow Requirements......