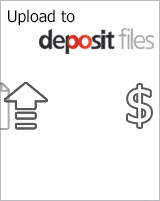 Tasks To Do Pro, To-Do List v2.3
Requirements: 2.1 and up
Overview: Organize Your Life!
Manage your todo list the way You like
Tasks To Do is a full-featured task list app and very easy to use. You can use it as a simple checklist, in a GTD style or however you want.
- Speed-create a task by long-pressing the search button in any app
- Use voice recognition for text input (requires google voice search app)
- Add reminders and alerts to your tasks
- Define when your tasks are repeated
- Organize your tasks in categories; prioritize, sort and filter them
- Search for tasks
- Use one of the main screen widgets to always see your tasks
- Sync your task list with Toodledo or Google Tasks in both directions
- Use Tasks To Do on you phone and your honeycomb tablet and sync them via Toodledo
- And much more
Key Features
- Honeycomb / Android 3 tablets supported (split-screen layout, …)
- Text search for tasks in Tasks To Do and via Androids quick search (has to be enabled in quick search preferences)
- Repeating tasks
- Homescreen Widgets (4×1, 4×2, 4×3, 4×4)
- Alerts (including sound/vibration settings)
- Customizable Categories (for filtering and sorting)
- Notes
- Priorities
- Voice recognition (requires google voice search apk)
- Multiple sorting options
- Multiple filter options (e.g. task state, category)
- Can display tasks of multiple categories in a single list (instead of a separate list per category/folder)
- Backup/Restore for tasks
- Sharing/Mailing of tasks (e.g. for printing, sharing with friends, …)
- Runs on Android 2.1 – 3.x Honeycomb
- Support for English, German, French, Spanish and Japanese
- …
Pro-Features
Tasks To Do Pro provides all the features of Tasks To Do Free plus:
- Bidirectional Synchronization with Google Tasks / gTasks
. – Syncs all your Google Tasks lists from GMail / Google Calendar
. – Uses the new official API
- Synchronization with Toodledo (www.toodledo.com)
. – All your tasks available online
. – Sync your tasks between your phone and your android tablet via Toodledo
. – Toodledo can sync with many other tools (Google Calendar, Outlook, …). For an overview, see www.toodledo.com/tools/index.php
- No ads
- You support the future development
What's in this version:
2.3
+ Redesigned "old" widgets (light/dark theme, etc.)
+ Settings for split pane behavior
+ Added mic icons to fast-input tasks/categories by immediately opening speech input in the editors
+ Added Russian translation
+ Search results now show the task state as part of the result icon
More Info:
turbobit.net/5lziewepyj0o.html
Mirror:
depositfiles.com/files/nnuifwzrf
Statistics: Posted by stankovi23 — Sun Aug 12, 2012 5:44 pm
---

Tags »
Related Post to Software Releases • Tasks To Do Pro, To-Do List v2.3
22/11/2012
Acoustic Guitar v2.1 Requirements: Android 2.1+ Overview: Play, Learn, Experiment and much much more with this Virtual Guitar App! Play, Learn, Experiment and...
13/11/2012
ThemeForest - Creatica - error page ...
17/05/2012
Pinocchio by Carlo Collodi Requirements: ePUB or MOBI reader, 0.8 Mb Overview: Though one ......
10/01/2013
Bike Doctor v1.0.2 Requirements: Android 1.6 and up Overview: Bike Doctor helps you to keep your bicycle in perfect condition. Screenshot taken on...